FFL Spring Predictions
Note: although this article was written and published after FFL play began, the picks were made before games occured. No reference will be made to players' performance, as it is assumed this article was produced before the first snap.
Winchester football has returned. Although the school has no official team, there are a number of students who enjoy playing recreationally, so much so that 48 boys—of the supposed 130 which make up half of the 260-person high school—participate in a league that we call FFL football. The league is thoughtfully managed by Lance, and as we head into the 10-team season, let's take a look at who might prevail in the following categories:
Best team

Most valuable player

Best 4th rounder

Best defensive team

Defensive player of the year

Sleeper pick

Sleeper team
Best team
There are a number of well-picked teams, enough that the best one still has to get lucky a couple times to win their final game. No lineup trumps all others, but one stands above the rest as most likely to get the upper-hand on its peers: Massi's team.
Alex, Massi, Koehler, Ben, and Charlie. If those five names next to each other doesn't mean anything to you, there's not much left to explain. Charlie is a competent quarterback—in a league where too few teams can say the same—throwing to a four-receiver core that can burn you deep or slice you up shallow. Massi, Alex, and Koehler can all catch a long-ball off first down, and Ben is a slippery alternative for easy yards. The M.A.K. trio can run, catch, and defend. That is scary. Massi's squad has a critical advantage in that, if nothing else, one of those three will have a favorable 1-1 matchup on  any given down. It will be interesting to see how a zone scheme might work against this squad, especially if the endzone gets a little crowded on a deep ball, but there are very few weaknesses in Massi's team.
Most valuable player
It's Lance. You knew it was Lance. I knew it was Lance. Everyone knew it was Lance. I'll take a second to explain what you already understand.
Lance plays quarterback. He's very good at it. Lance also plays receiver. He's very good at that too. Whatever Lance's team needs him to be, he is very good at it, and that makes him the most valuable player in the league. The one factor that might hold him back is that he's probably the one who decides MVP, in which I doubt he would give it to himself. Short of that coming into play, Lance is the frontrunner for MVP.
Best 4th rounder
An FFL team is made up of five players, and although most game-time attention is focused on the captains and first rounders, a mismatch among the other receivers can be the difference between winning and losing. A great late pick isn't about speed or yards after the catch; it's about a zealous defender, a threat short, and most importantly, a receiver incapable of dropping the football.The person you're looking for is Sid. 
This junior does not let up as a cornerback, runs his routes as a receiver, and has gotten pretty good at catching difficult passes. He can guard quick players on defense and burn those that aren't on offense. Frankly, I'm a little surprised he fell so far—Sid is a solid pickup for Henry's team, and he'll be a good addition to that receiver corps.
Best defensive team
This is a high scoring league. Two sides can easily tally fifteen scores over the course of twenty minutes, paying little heed to the some 30-yard distance between each end zone. You might even feel that this review has too heavily focused on offensive merits. Still, there is one squad that looks to put the clamps on this high-flying league: Roy's team.
The reason for giving this spot to Roy's team is simple: Grant and Dan. Two of the fall's best safeties somehow find themselves on the same team. Dan was a steal in the 2nd round, and his presence gives Roy a lot of options for defensive schemes. Further, JohnIrv and Charlie are both solid players who can lock down receivers. Depending on how Roy situates his team, other squads could have a lot of trouble scoring against these guys.
Defensive player of the year
The defensive player of the year, above all, is a competitor. When everyone else goes into half-speed, they double down and make big plays. No one's saying this person's a particularly good quarterback—especially in double overtime as a guest player—but they get the job done on the defensive end. For this category, I have Massi.
Massi benefits from being on a team of solid defensive players. For that reason, he'll likely either have easier assignments as a corner or little work as a safety. This is not an advantage that he needs, but it certainly doesn't hurt. He'll be able to stick on his man all day, and there will be few receptions for the receiver that gets covered. Furher, Massi is a keystone centerback for the state-winning boys' soccer team, meaning his positioning and instincts are primed for interceptions and pressure-filled defensive play. Whatever balls do get thrown his way will probably end up in his hands instead. The combined factors are going to be plenty for Massi to make his case as DPOY.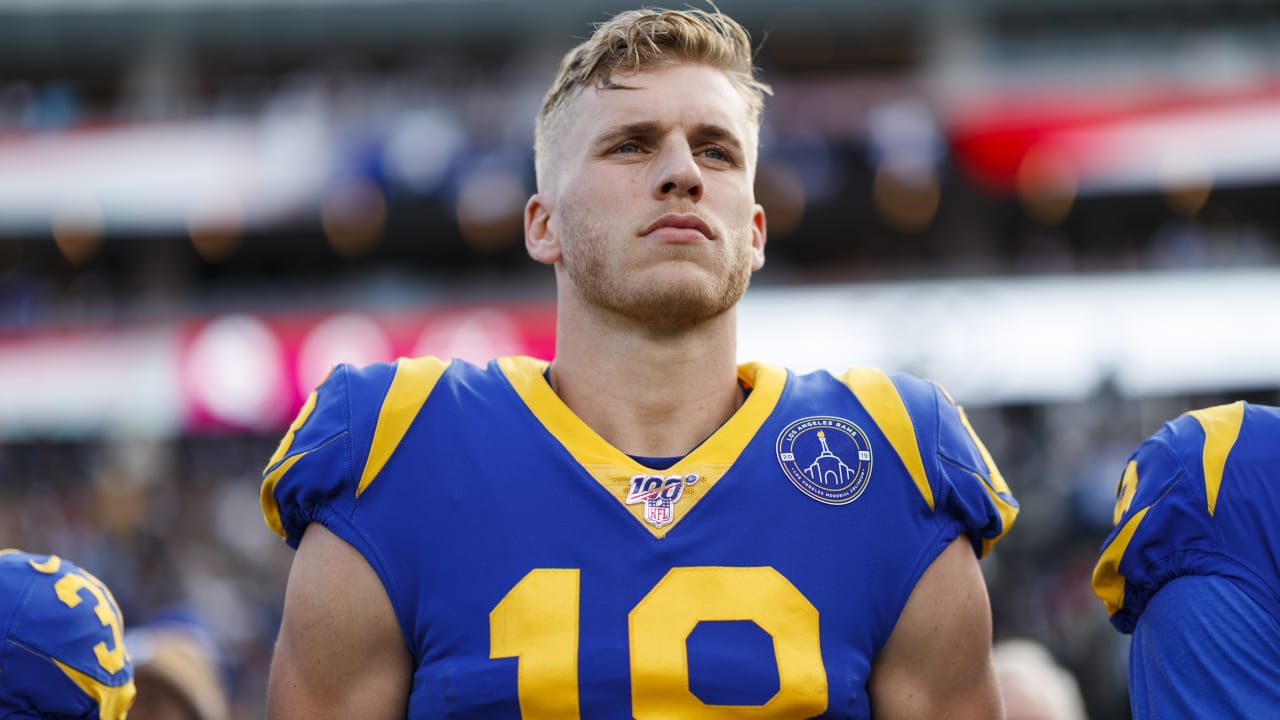 Sleeper Pick
It's difficult to choose a sleeper pick, as most players participated in the fall league and are therefore known quantities. Sure, a soccer player or cross country runner might have been holding back in the fall, but we would still have a baseline skill level and, likely, an understanding that they would do better. But there is one player who didn't compete in the fall—one who has been playing WT football his whole life and received a commendation from Mr. Swauger as someone "who could go up and get the ball no matter where it was" (although the line comes from memory, so the wording might be a little different). When he isn't running student council, he's running the football field. I'm talking, of course, about Tommy.
Tommy can catch. He tries on defense and runs good routes, but more important than anything else, Tommy doesn't drop the football. He's a reliable threat that likes to go deep, and although burning his corner isn't a guarantee each time, he can track the ball in the air and position himself well to make a reception. Some would argue that his dedication comes from the Vice President's office which he currently wields. I contend that it is Tommy who gives the Vice President's office this glow. He's been a dedicated public servant since 7th grade, always one to dive for the catch and play through contact, and he's one of Winchester's brightest spots in every respect. Tommy is that guy. And whether or not the league recognizes how much he'll contribute to Jackson's team, he'll deliver all the same.
Sleeper Team
I might sound a little partial on this one, but there's some real upside with these guys. I have Oliver's team as the sleepers this year.
 The reason I have them as sleepers is precisely because you're skeptical of these five. Now, I'm not much to worry about, but when you look at the other four members of this team—Rishi, Brett, Jordan, Oliver—you start to understand where the upside is. Rishi is a great quarterback, and it's difficult to win without a great QB. Availability is a bit of an issue, as Rishi is a busy man whose NHD project has already placed 1st regionals, but he is a force when he is on the field. Brett is good for a couple of reasons. Firstly, he can catch. Brett doesn't drop the ball. When there are only four downs in a drive, you need every single last one of them. Throwing to Brett ensures you never waste one. Jordan is yet to play, but the rumor mill whispers that he's ready for the rest of the season, and Jordan is a first-round talent who can make big plays. Finally, there's Mr. Willy Wonka himself—Oliver. The last people to underestimate Oliver came second-best in Hershey, Pennsylvania, and I'm not eager to join that list. Neither should you be.
Maybe you agree with all of my picks. More likely, you don't. If you're so inclined, leave a comment with your predictions for each category. This is going to be another great season of FFL football, and the road ahead is sure to thrill.
---
Update: teams have been shuffled. Four teams go unchanged. Four teams get upgrades. Two go by the wayside entirely. Accordingly, a couple new picks must be made. If they got the nod before, they can't get the selection again. Here we go.
Best team—Jackson's team.
I might be a little biased because I've faced this team, and the now-defunct Wonka squad with which I braved it dissolved, but these five are not playing games. Jackson can throw. Tomer can catch. I can't use specific examples because we're still pretending this happened before the season, but these guys are getting it done while Lance puts together an MVP season throwing to Otto and, maybe Derek, I guess.
Jackson has a couple things working for him. #1: Tomer. #2: Thomas is shaping up to be the perfect complementary piece for this team. In a league where speed kills, Thomas is killing. If Tomer is ever covered (and sometimes even when he isn't), Thomas can get yards and walk into the end zone. #3: Tommy is doing his thing. He can pick up short yards, he can run for a deep ball—whatever you need him to do as a receiver, Tommy can do. When he isn't busy making the school better as a great VP, he's helping his team win as a walking TD. The VP is a star in the making. #4: Umur doesn't really show up, so you can replace him with whoever's around the field that day. It kind of ruins the point of teams a little, but as a strategic advantage, having that blank check is huge. You can get really solid players if you ask for a fill-in player. I wish it weren't as important as it was, but this is the reality of it. That last spot can be very valuable to the squad.
I'm hopping on the hype train. This team's the real deal.
Best defensive team—Michael's team
They're quick, and they keep with it. Eli is a bona fide track star. Charlie is too. Michael plays soccer. Jackson… well, Jackson golfs and is in Plaid, but even though he's a Plaid-golfer whose kickball team died a terrible death in front of the whole school, he's very quick. Also, Anshu makes the financial decisions for the team; they have a balanced lineup. It's a solid five who play with a lot of heart and put together good football. There isn't an easy answer to this team. Opponents beware.
I'm not entirely sure why this team got Oliver—I don't know if they needed him. That said, now that they have him, they're instant contenders. Roy throwing the ball to Grant, Dan, Oliver, and JohnIrv. Scary. I consider these guys sleeper picks because Lance decided their roster needed the addition of Mr. Willy Wonka himself. I already had them as the best defensive team, and that was before they added Oliver. I don't question the commish's calls, but that choice is enough for me to give this team underdog status. And I wouldn't be surprised if we see David here killing a few Goliaths. Be worried.